Middle Eastern Food

Mediterranean Origin Healthy Natural Dairy Products and Middle East Specialty Cheeses Remember their Roots
KARLACTI Authentic Handmade Specialty Cheeses
All Natural Mediterranean Specialty Foods
Armenian String Cheeses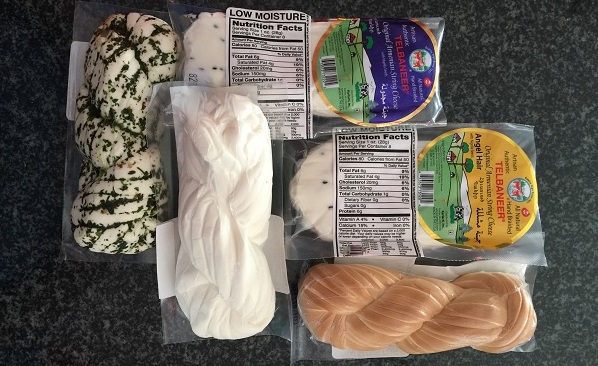 Armenians value much a wide variety of dairy products.

Armenians have produced cheese for thousands of years.

The home cheese making traditions were passed on from generation to generation.

Armenian string cheese is a pasta filata similar to mozzarella: the fresh, soft curd is pulled to create long filaments.

To prepare KARLACTI string cheeses, the curd is seasoned with mahleb, a Middle Eastern spice made from ground sour cherry pits. The curd is hand pulled into a long loop, twisted and stretched numerous times to create the stringy texture. The loop is then twisted tightly and knotted to form a compact shape called a braid.

KARLACTI handmade all natural Mediterranean braided string cheeses have a mild taste and a pure white color.

A great snack and perfect to melt, our Armenian cheeses are also used as a table cheese and for cooking.

KARLACTI Armenian cheeses come in a variety of flavors to suit everyone.
All our products are certified by Dairy Management Inc. with the Real Seal of the United Dairy Industry Association.

E-mail:
contact@karlacti.com
Tel:
703-647-9589

Wholesale Only
Copyright © KARLACTI, INC. 2008-2017 All Rights Reserved
4AB CONSULTING