Middle Eastern Food

Mediterranean Origin Healthy Natural Dairy Products and Middle East Specialty Cheeses Remember their Roots
KARLACTI Authentic Handmade Specialty Cheeses
All Natural Mediterranean Specialty Foods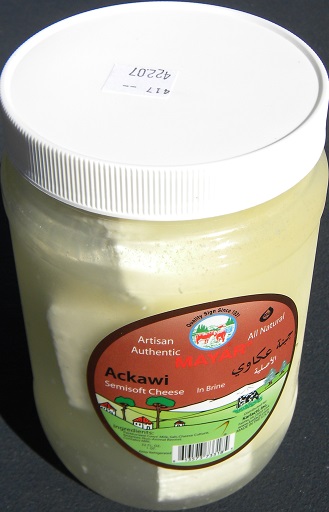 Authentic Ackawi Cheese in Jar
The authentic mideastern MAYAR Ackawi cheese (called also Akawi or Akkawi) is the real Middle Eastern cheese denoting Aka, the historical Middle East region where it originated.



MAYAR brand cheeses are now produced in the US following genuine Middle Eastern traditions,

according to strict quality standards, and distributed by

KARLACTI, Inc. a US Company.

MAYAR Ackawi is a soft unripened white cheese.

MAYAR authentic Ackawi is suitable as a table cheese, in sandwiches, or paired with fruits.


In Jars - 32oz with brine (Drained 20oz)

– SKU 73318
All our products are certified by Dairy Management Inc. with the Real Seal of the United Dairy Industry Association.

E-mail:
contact@karlacti.com
Tel:
703-647-9589

Wholesale Only
Copyright © KARLACTI, INC. 2008-2016 All Rights Reserved
4AB CONSULTING