Middle Eastern Food

Mediterranean Origin Healthy Natural Dairy Products and Middle East Specialty Cheeses Remember their Roots
KARLACTI Authentic Handmade Specialty Cheeses
All Natural Mediterranean Specialty Foods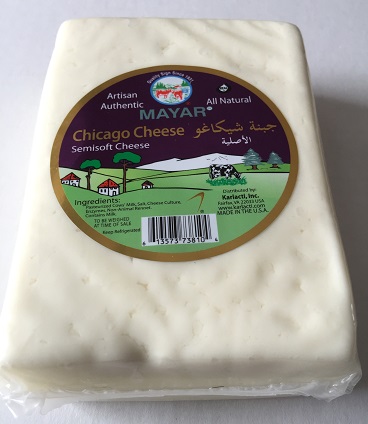 MAYAR
Chicago Cheese
Chicago Cheese is a white unripened cheese. It has a slightly stringy texture.

It is excellent for the preparation all kinds of cheese pies.


Use it as an appetizer with crackers, fresh or dried fruits.

Put it on a toast or stuff it in a piece of pita bread for breakfast or evening snack.

Vacuum Pack - To be

weighed at time of sale – SKU 73810

Our Mediterranean specialty food cheese and dairy products are free of thickeners, stabilizers, added proteins, gluten and starch.

Karlacti specialty cheeses are produced according to genuine traditions and rigorous quality standards for your health.



All our products are certified by Dairy Management Inc. with the Real Seal of the United Dairy Industry Association.

E-mail:
contact@karlacti.com
Tel:
703-647-9589

Wholesale Only
Copyright © KARLACTI, INC. 2008-2016 All Rights Reserved
4AB CONSULTING